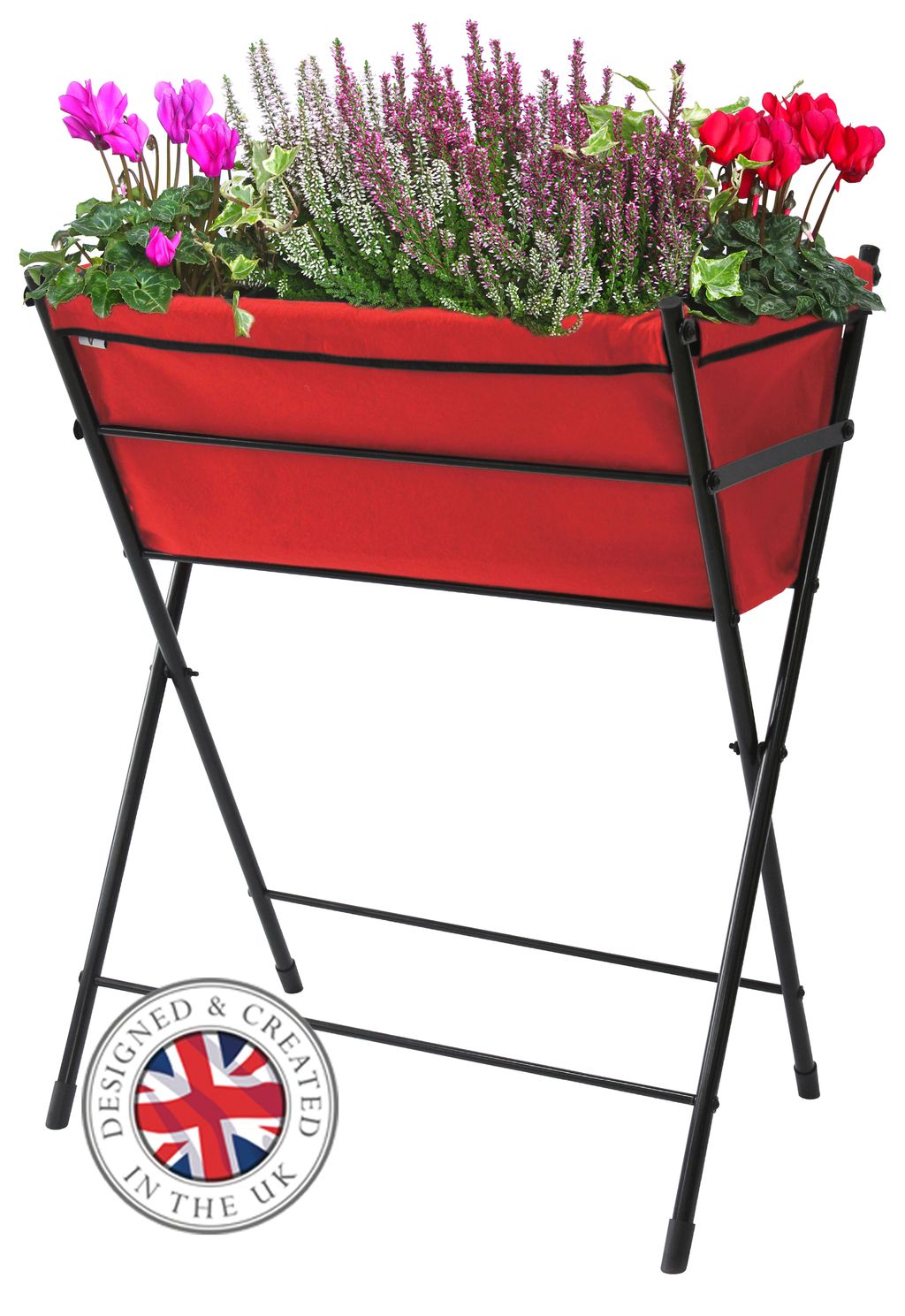 Attractive and portable planter
Ideal for small gardens and rented properties
Can be converted into a mini greenhouse
The VegTrug™ 'Poppy' Planter is a cheerful and good-looking planter that is ideally suited to the smaller garden, patio, balcony or roof garden. Brilliant for people who want to try their hand at growing their own vegetables, but don't have lots of garden space. It's also perfect for those who only want to grow a few plants, or who would like to try gardening on a small scale. Thanks to the convenient height of this handy portable planter, elderly gardeners and wheelchair users may find it much easier to garden without having to kneel or bend down. The VegTrug™ is also the perfect answer for people who are living in rented accommodation; they won't waste time and effort on the garden, only to have to leave their hard work - and possibly their crops - behind! The 'Poppy' Classic Planter is lightweight and folds away easily when not in use.
Made from powder-coated steel, the VegTrug™ planter frame is sturdy and strong enough to hold the 33 litres of compost that will fit in the planter container. The attractive 'Poppy' Planter is deep enough for root vegetables, such as beetroot and carrots, and also for spring bulbs if you'd like to plant a more colourful crop! This handy portable planter is made of a durable, porous felt to allow water to drain through, and has a built-in membrane to keep roots protected and aerated.