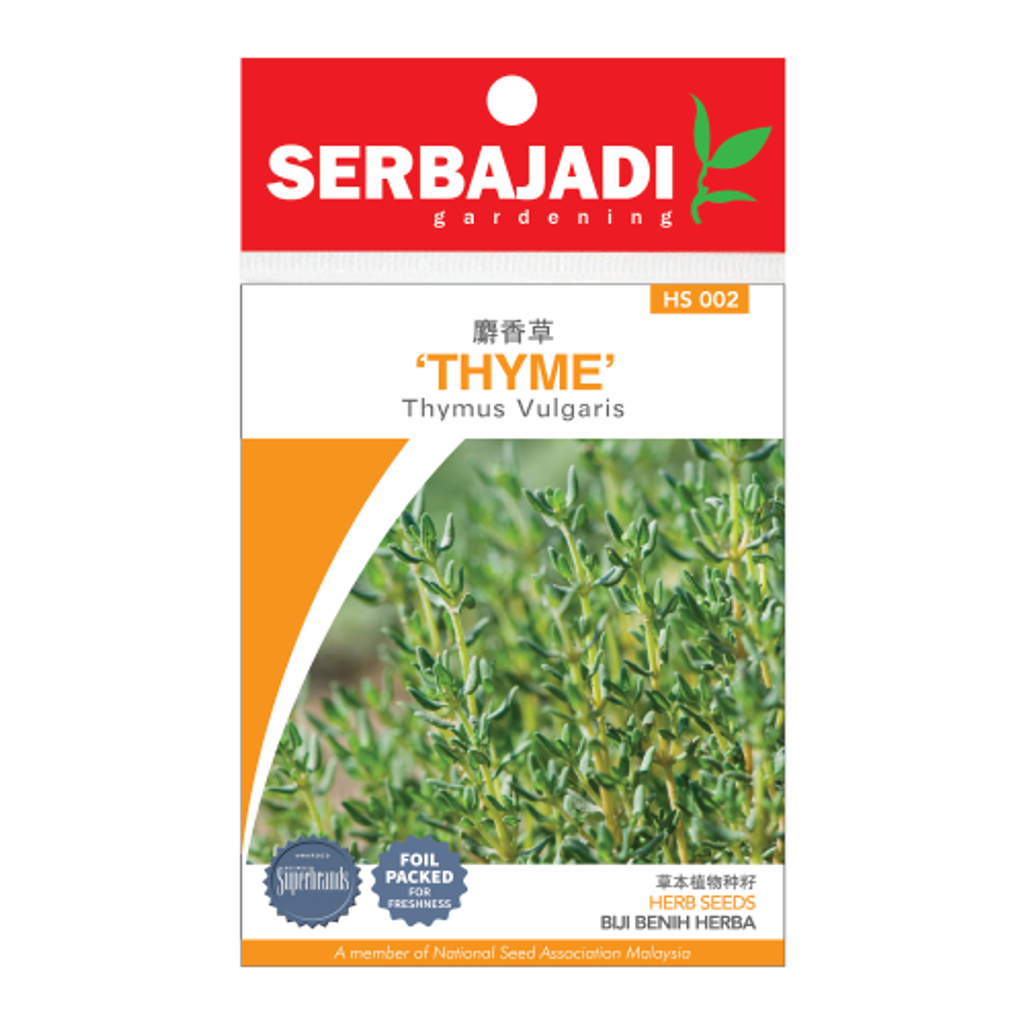 Serbajadi Seeds Thyme - HS002 (+/- 65 Seeds)
Serbajadi Herb Seeds Thyme - HS02 is the most widely cultivated herb available. It is a herb with colourful flowers and is highly recommended for every garden.
Note: This herb needs a lot of sunlight and not recommended for indoor growing.
Trusted by Gardeners & Growers for Over 25 Years
Improved Quality
non-GMO Vegetable Seeds
Suitable for Home Gardeners & Professional Growers
STORAGE
Keep away from children and pets.
Store in cool and dry place away from direct sunlight.