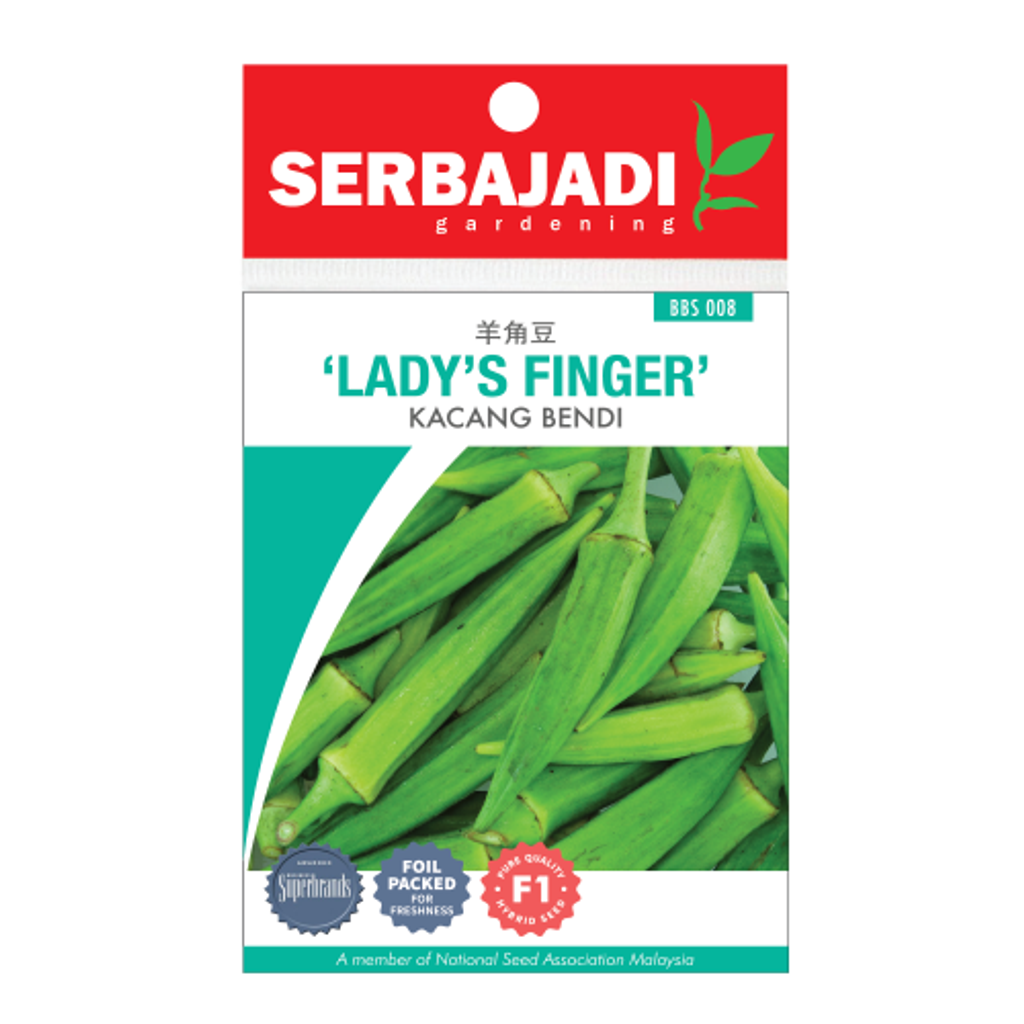 Serbajadi Seeds F1 Hybrid Ladys Finger (Bbs008)
Serbajadi F1 Hybrid Lady's Fingers - Hibiscus esculentus L. syn. Abelmoschus esculentus (L.) moench. (Malvaceae)
Growing Lady's fingers is easy, and it grows quickly in warm weather. It is an annual tropical herb grown for its mature fruits which are used as a vegetable. The flower petals are cream yellow and dark purple at the base and look like hibiscus flowers. The fruit is actually a 5-angled pod with large, sticky seeds inside. The young pods can be eaten raw, sliced, fried or used in stews, meat dishes and omelettes. The best way to cook this vegetable without a lot of slime is by cutting the ends and cooking it whole. If you need to cut the fruits into smaller pieces, use a dry knife and chopping board. This vegetable boasts of ample amounts of vitamins and minerals which our body needs. It is also high in vitamin B, folic acid and fibers.
Type of vegetable: Seed bearing pods
Edible part: Whole seed pods
Trusted by Gardeners & Growers for Over 25 Years
Improved Quality
non-GMO Vegetable Seeds
Suitable for Home Gardeners & Professional Growers
STORAGE
Keep away from children and pets.
Store in cool and dry place away from direct sunlight