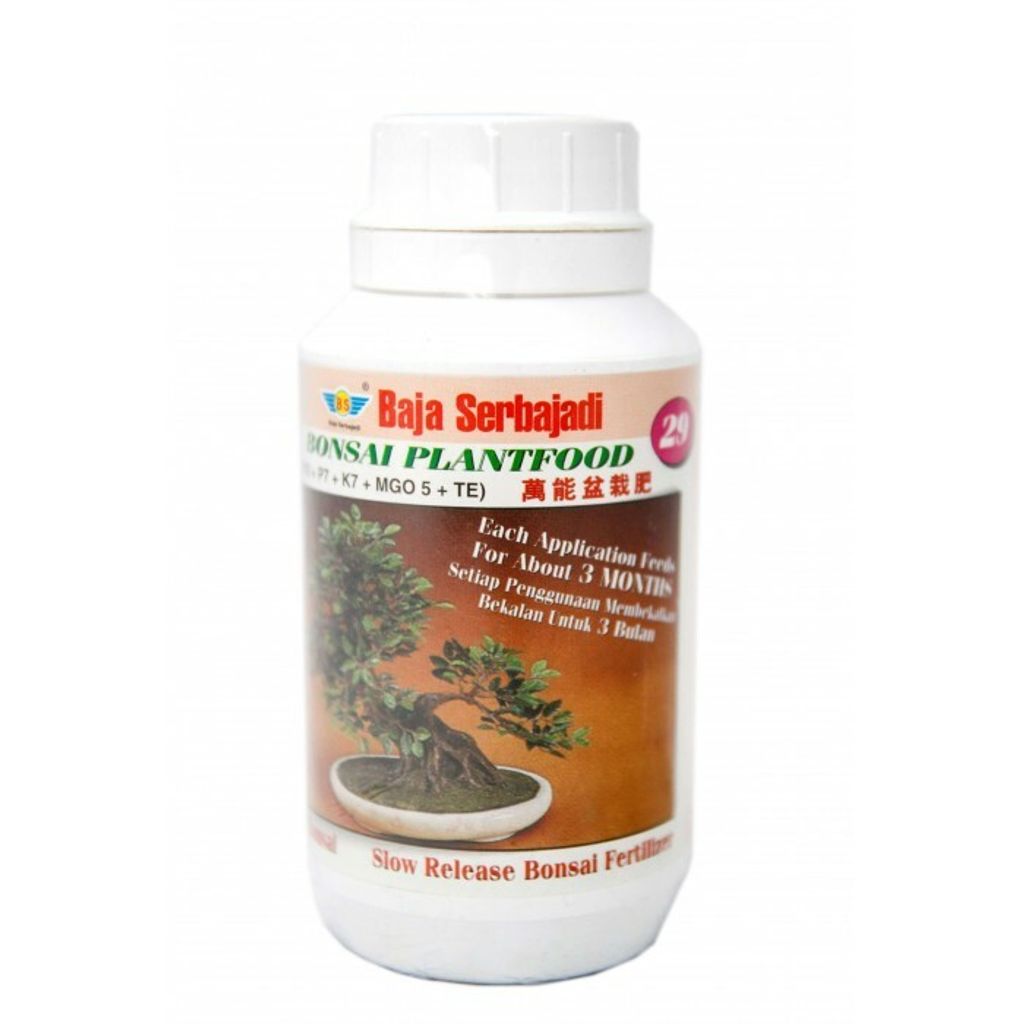 Serbajadi Plant Food Slow Release Bonsai Fertiliser 29 (250gm)
5N 3P 2K
Baja Serbajadi Slow Release Bonsai Fertiliser 29 is specially developed for all species of cultivated bonsai. This special formulation limits the vegetative development of branches of bonsai plants but at the same time, improves roots development, which is often particularly reduces due to repeated purning.
DIRECTION OF USE
Use the guideline below to determine the dosage of application. Apply plantfood away from the stem and water immediately.
Apply every 10 days.
| | |
| --- | --- |
| Small potted plants: | 1 level teaspoon per pot |
| Big potted plants: | 1 level tablespoon per pot |
| Young trees: | 3 to 5 tablespoons per plant |
| Older trees: | 5 to 10 tablespoons per plant |
STORAGE
Keep away from children and pets.
Store in cool and dry place away from direct sunlight.
DELIVER TO MALAYSIA & SINGAPORE ONLY
This item is not eligible for delivery to other countries.