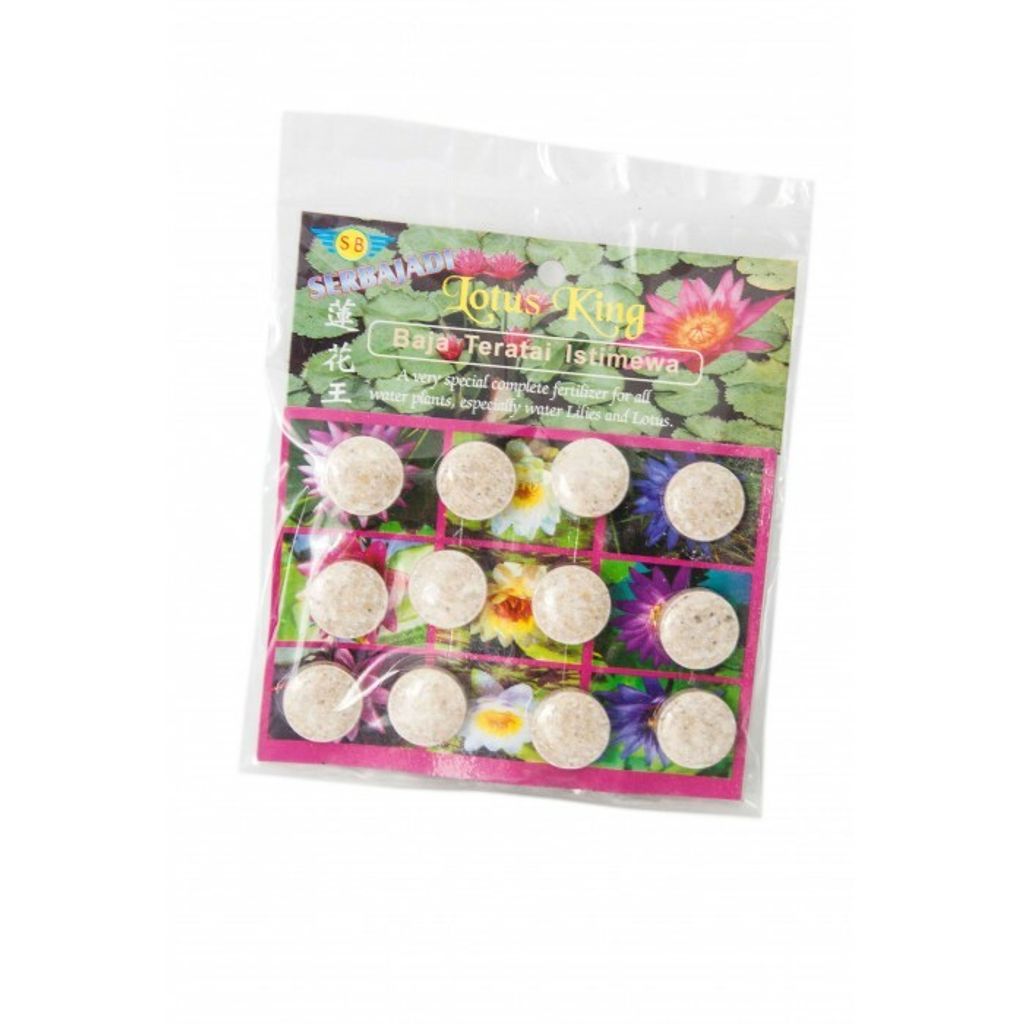 Serbajadi Plant Food Lotus King ( Water Plant Fertiliser )
Serbajadi Lotus King ( Water Plant Fertiliser )
Specially formulated slow release fertiliser tablets for lotus and water plants.
Content: 10 N 25 P 20K
DIRECTION OF USE
Specially formulated tablets to feed all aquatic plants, especially water Lilies and Lotus. Easy to handle tablets can be inserted into the soil mix every year during repotting time.
STORAGE
Keep away from children and pets.
Store in cool and dry place away from direct sunlight.
DELIVER TO MALAYSIA & SINGAPORE ONLY
This item is not eligible for delivery to other countries.