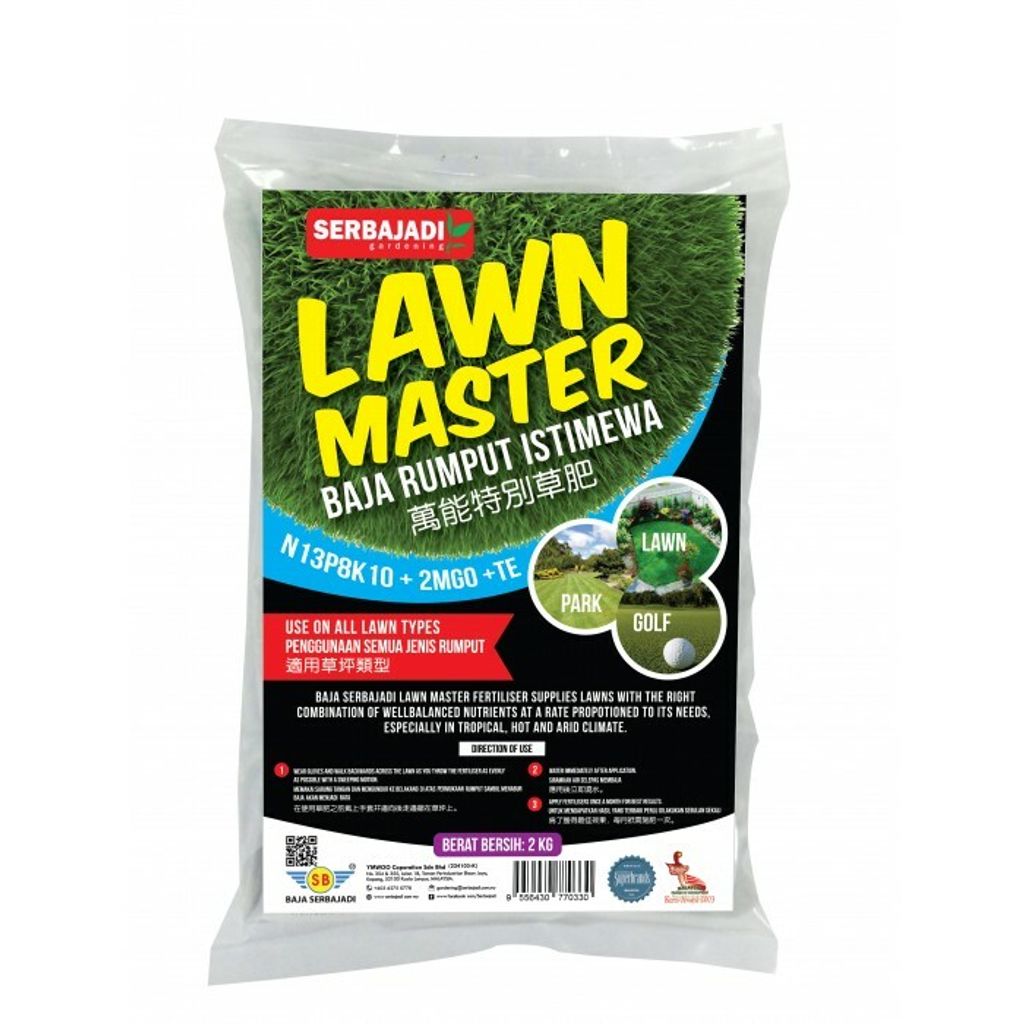 Serbajadi Plant Food Lawn Master Fertilisers (2Kg)
N13 P8 K10 + 2MgO + TE
Baja Serbajadi Lawn Master Fertiliser supplies lawns with the right combination of well balanced nutrients at a rate propotioned to it'a needs, especially in tropical, hot and arid climate. Suitable for Sport field & Parks, Municipal Grounds, Golf Greens and Decorative Lawns.
DIRECTION OF USE
Use the guideline below to determine the dosage of application.
Apply once in 3 months or as required.
100gm - 500gm per sq. metre 3 months interval
Prior to sowing seeds use 100gm - 500gm Baja Serbajadi Pure Organic plus 100gm - 500gm Baja Serbajadi Lawn Master.
Rake well into soil and thereafter, at 6 weekly intervals till the lawn is well established.
STORAGE
Keep away from children and pets.
Store in cool and dry place away from direct sunlight.
DELIVER TO MALAYSIA & SINGAPORE ONLY
This item is not eligible for delivery to other countries.