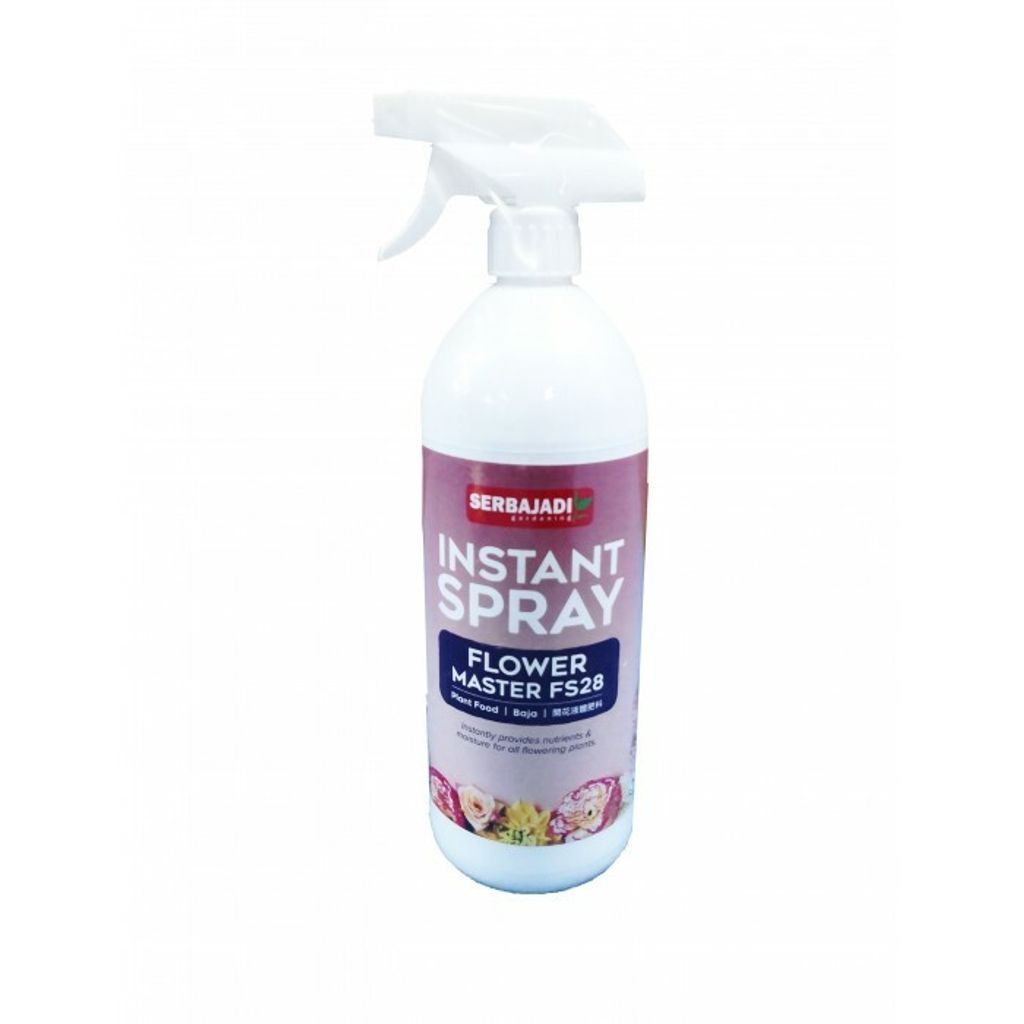 Serbajadi Plant Food Instant Spray Flowering Inducer FS28 Fertilisers (1L)
13N 227P 27K
Baja Serbajadi Instant Spray Flowering Inducer FS28 is pre - mixed ready to use instant foliar fertiliser for flowering plants.
DIRECTION OF USE
Use the guideline below to determine the dosage of application. Apply plantfood away from the stem and water immediately.
Broadcast fertiliser evenly away from the stumps of plants at the rate of two weekly interval.
STORAGE
Keep away from children and pets.
Store in cool and dry place away from direct sunlight.
DELIVER TO MALAYSIA & SINGAPORE ONLY
This item is not eligible for delivery to other countries.