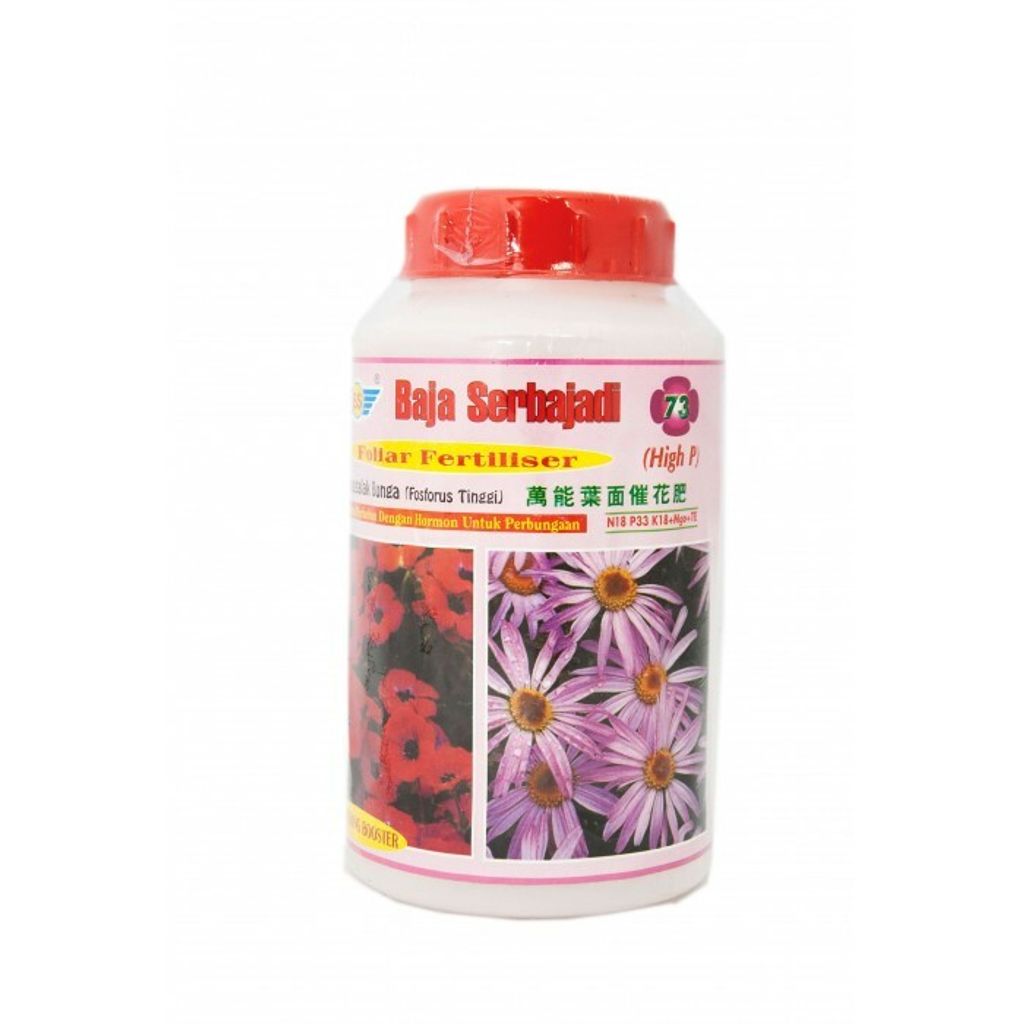 Serbajadi Plant Food High P Flowering Booster 73 Fertilisers (1kg/400gm)
18N 33P 18K MgO TE
Baja Serbajadi High P Flowering Booster 73 is a water soluble foliar fertiliser with high PHosphorus content for intense flowering.
DIRECTION OF USE
Apply once in a weeks foliage as a foliar spray or roots as soil drenching.
STORAGE
Keep away from children and pets.
Store in cool and dry place away from direct sunlight.
DELIVER TO MALAYSIA & SINGAPORE ONLY
This item is not eligible for delivery to other countries.