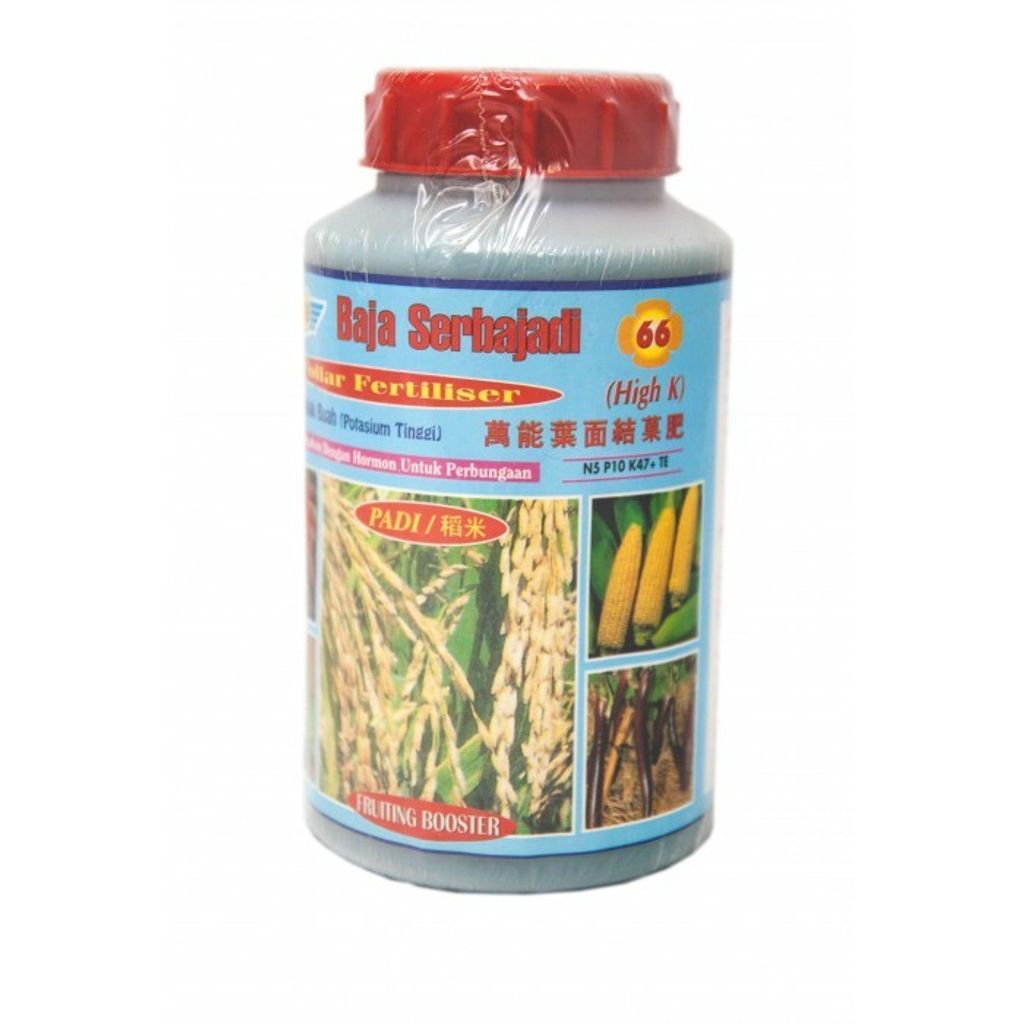 Serbajadi Plant Food High K Fruiting Booster 66 Fertilisers (400gm/1kg)
5N 10P 47K TE
Baja Serbajadi High K Fruiting Booster 66 is a water soluble foliar fertiliser with high Potassium content for intense fruiting. It is the ideal feed for all fruity vegetables, beans and most crops especially padi, etc. during the fruiting stage.
DIRECTION OF USE
Apply once in a weeks foliage as a foliar spray or roots as soil drenching.
STORAGE
Keep away from children and pets.
Store in cool and dry place away from direct sunlight.
DELIVER TO MALAYSIA & SINGAPORE ONLY
This item is not eligible for delivery to other countries.