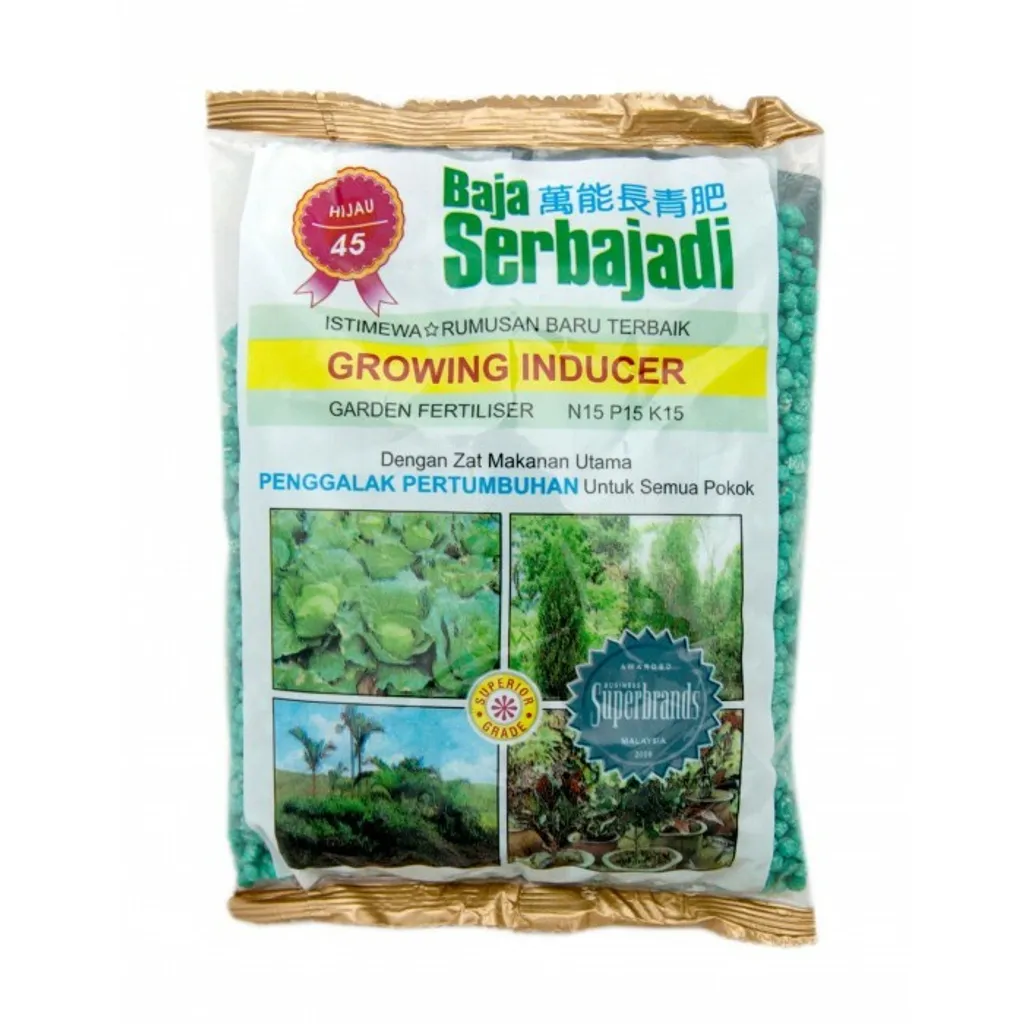 Serbajadi Plant Food Growing Inducer 45 Fertilisers (400g/2kg/20kg)
15N 15P 15K
Granular fertiliser for growing
Baja Serbajadi Growing Inducer 45 is a top quality balancing and complete granular inorganic fertiliser. Regular usage of this special fertiliser will induce healthy and speedy growth in all plants, especially during the early growth stage and for general maintenance.
DIRECTION OF USE
Use the guideline below to determine the dosage of application. Apply plantfood away from the stem and water immediately.
Apply every 10 days.
| | |
| --- | --- |
| Small potted plants: | 1 level teaspoon per pot |
| Big potted plants: | 1 level tablespoon per pot |
| Young trees: | 3 to 5 tablespoons per plant |
| Older trees: | 5 to 10 tablespoons per plant |
STORAGE
Keep away from children and pets.
Store in cool and dry place away from direct sunlight.
DELIVER TO MALAYSIA & SINGAPORE ONLY
This item is not eligible for delivery to other countries.