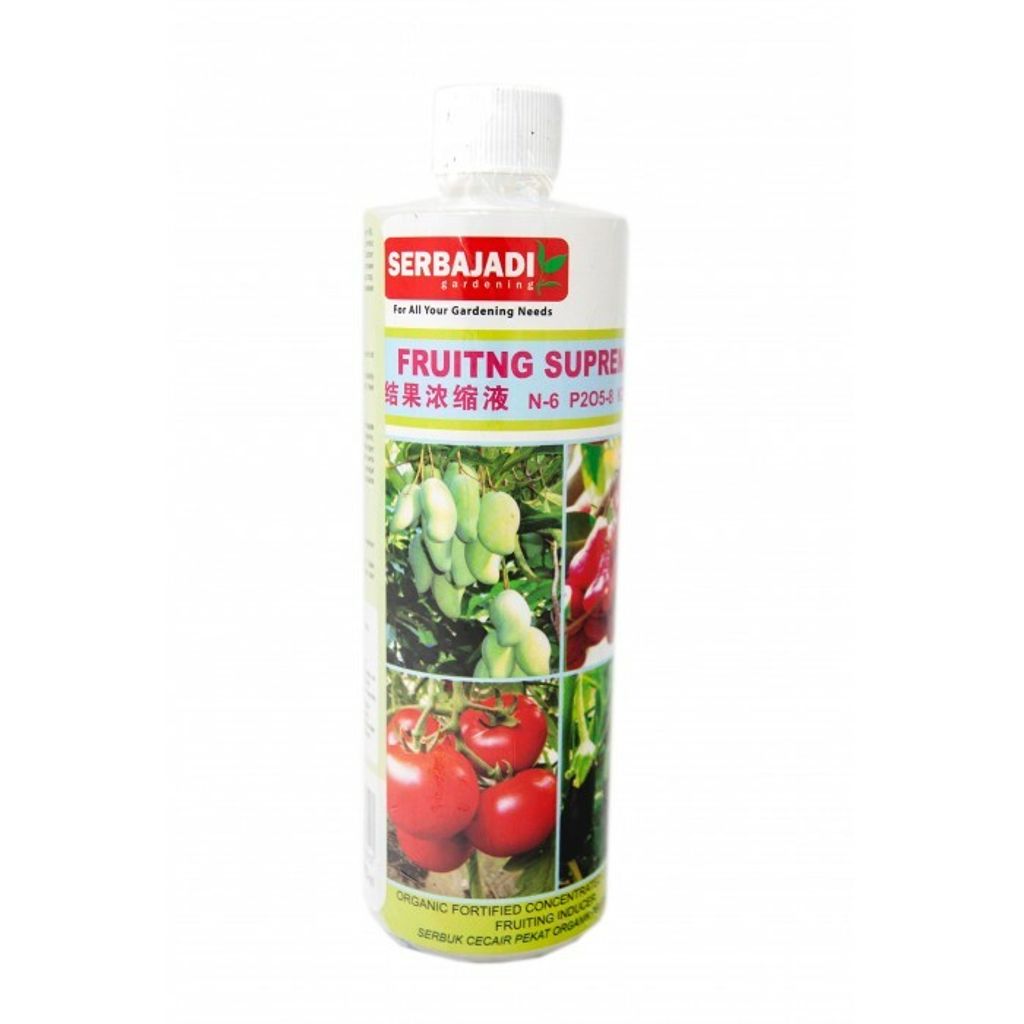 Serbajadi Plant Food Foliar Fruiting Supreme 34 (500ml)
6N 8P 12K TE
Serbajadi Foliar Fruiting Supreme 34 contains a carefully formulated balance of Nitrogen (N), Phospate (P), Potassium (K), fortified with a high content of Humic Acid, Fulvic Acid and Amino Acid, Vitamins, Protein, Seaweed and all the Eseential Trace Elements, Minerals and Carbon that are needed for fruit formation and fruit set. The high content of Potassium (K20) will increase the size of the fruit and the sugar content, as well as increases in prodcutivity and reduce fruits drop. Regular usage of this fantastic plant food will definitely increase resistance to pests and diseases and enchances the quality of fruits harvested.
DIRECTION OF USE
Apply once in a weeks foliage as a foliar spray or roots as soil drenching and especially to the fruits.
STORAGE
Keep away from children and pets.
Store in cool and dry place away from direct sunlight.
DELIVER TO MALAYSIA & SINGAPORE ONLY
This item is not eligible for delivery to other countries.