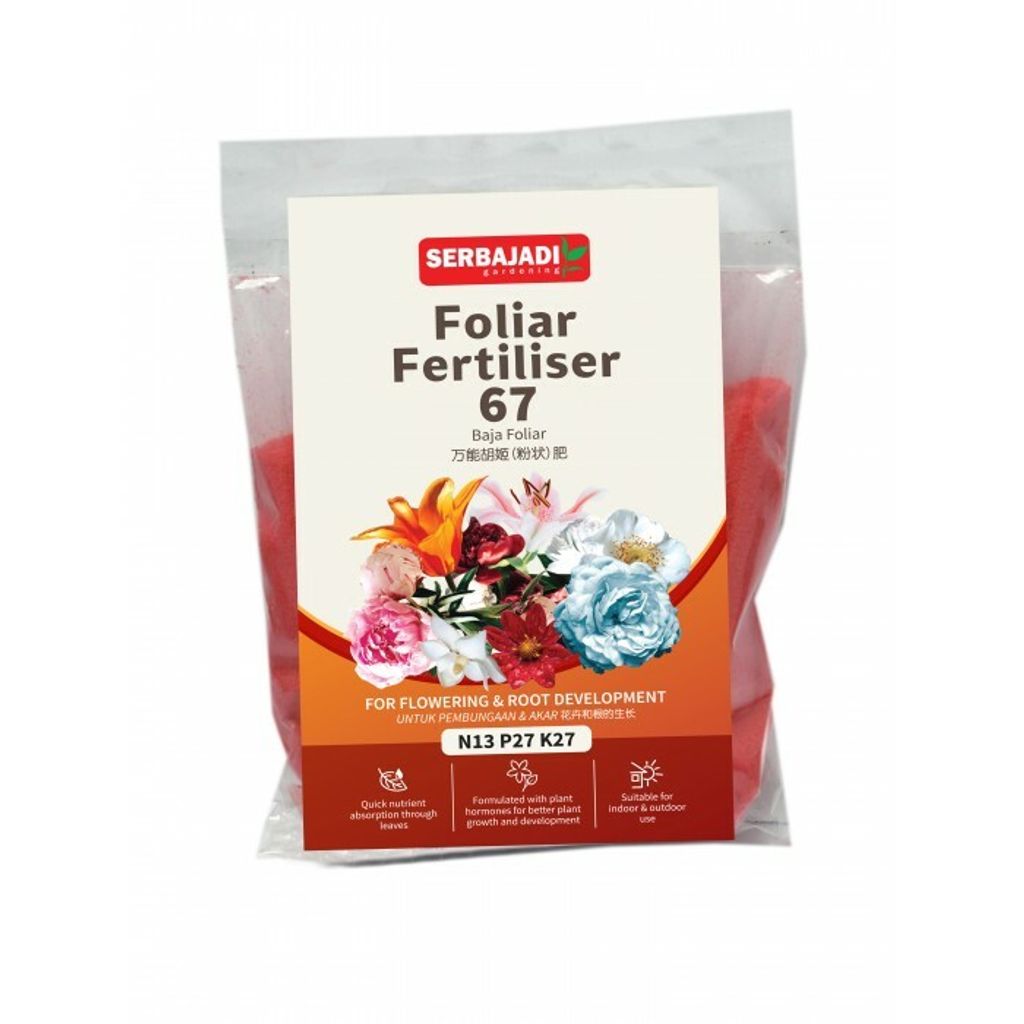 Serbajadi Plant Food Foliar Flowering Inducer 67 Fertilisers (400gm/1kg)
13N 27P 27K
Baja Serbajadi Foliar Flowering Inducer 67 is a High nutrient water soluble foliar fertiliser to induce flowering.This FLOWERING BOOSTER is designed to boost the full potential of matured flowering plants. The formula should be used when the plant is ready to flower and use it throughout the flowering period.
DIRECTION OF USE
Apply once in a weeks foliage as a foliar spray or roots as soil drenching.Use 1 level of teaspoonful to 1 gallon of water.
STORAGE
Keep away from children and pets.
Store in cool and dry place away from direct sunlight.
DELIVER TO MALAYSIA & SINGAPORE ONLY
This item is not eligible for delivery to other countries.