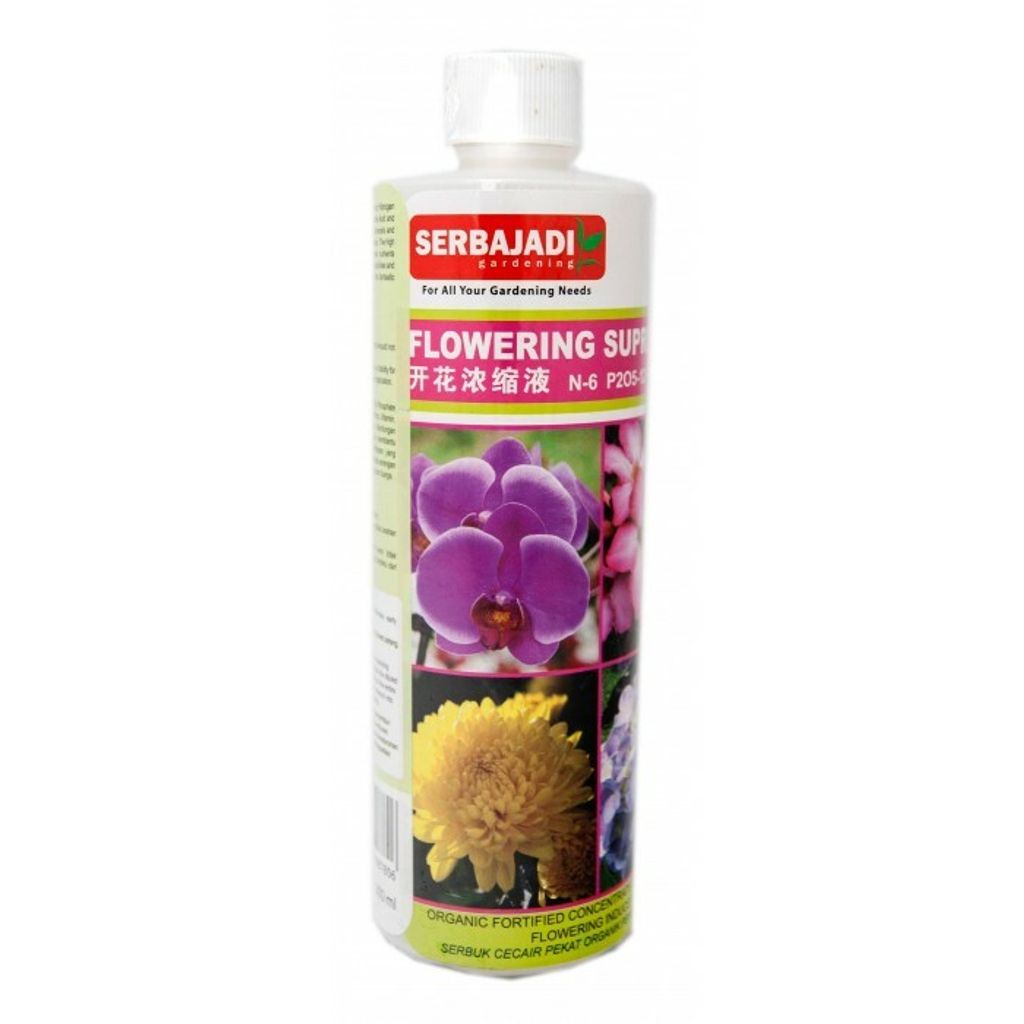 Serbajadi Plant Food Flowering Supreme 31 Liquid Fertilisers (500ml)
6N 205-12 P 204-8 K +TE
Serbajadi Flowering Supreme 31 contains a carefully formulated balance of Nitrogen (N), Phosphate (P), Potassium (K), fortified with a high content of Humic Acid, Fulvic Acid and Amino Acids, Vitamins, Protein, Seaweed and all the Essential Trace Elements, Minerals and Carbon that are best for the initiation of flowering plants, shurbs and fruting vegetables. The high content of Phosphate (P205) is also good for the root development and promotes nutrients absorption by the plants to build up resistance to pests and diseases. Regular usage of this fantastic plant food will definitely enhance the appearance of your flowers.
Caution
Shake well before use
Keep in a cool dry place away from direct sunlight.
Mix only the amount to be applied at one time strictly according to instructions and should not be stored after dilution.
Every care has been taken during production but we do not accepted any responsibility or liability for damage arising from misuse directly or indirectly through or in connection with their application.
Application Directions
Dilute the concentrate at a rate of 20 - 30 ml per litre of water. Apply during cool part of the day - early morning or late evening is best.
Soil: Use watering can to drench the diluted solution liberakky into soil for the best results.
Foliar: Use a sprayer or spraying equipment to spray the diluted solution liberally on the entire plant till wet and drench into soil for best results.