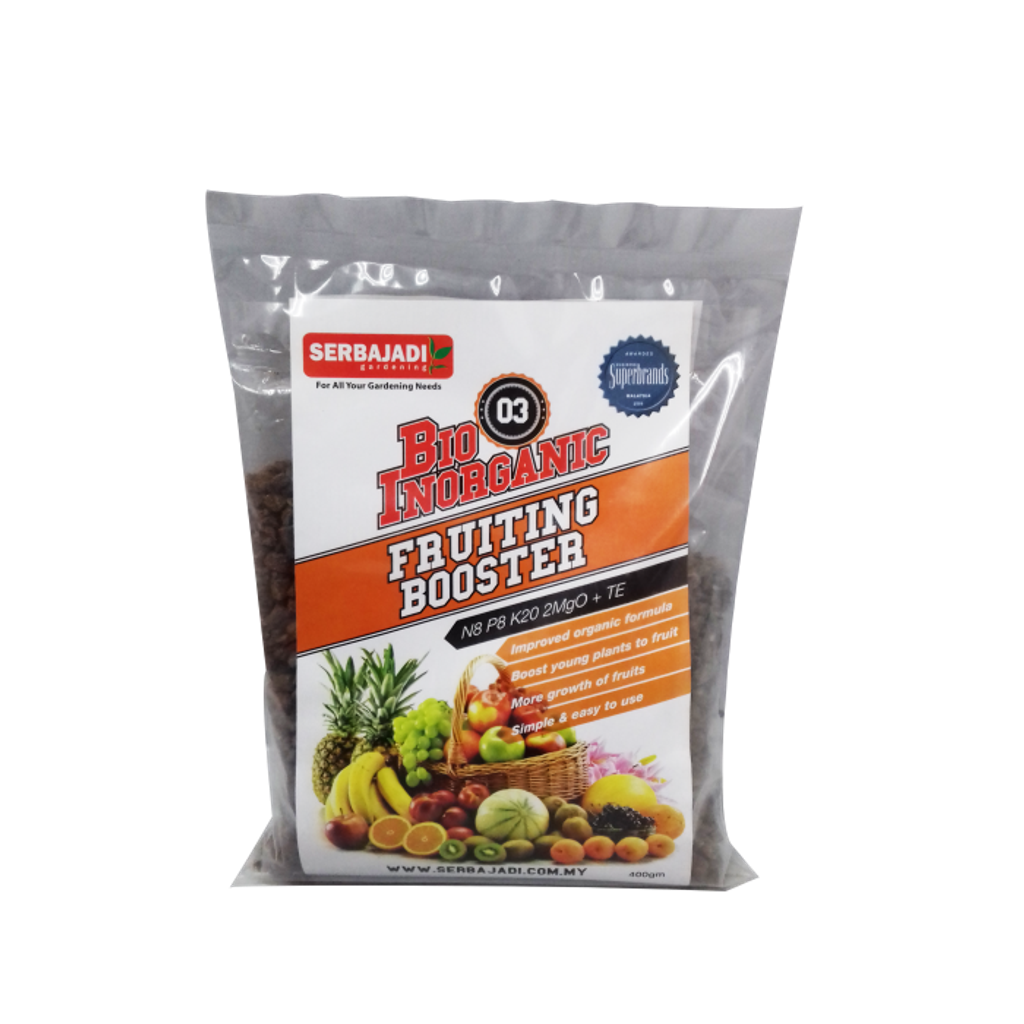 Serbajadi Plant Food Bio Inorganic Fruiting Booster 03 Fertilisers (400gm)
N11 P16 K16 2MgO + TE
Baja Serbajadi Bio Inorganic Fruiting Booster 03
Contains essential microbes
Boost young plants to fruit
More growth of fruits
Enhanced with inorganic NPK for consistent supply of nutrients
Improves efficiency of nutrients and water uptake
Raw materials are from natural origin
Environmental friendly and safe to human, animals and plants
Suitable for all plants - houseplants, ornamental plants, bonsai, foliage, shrubs, trees, etc.
DIRECTION OF USE
Use the guideline below to determine the dosage of application. Spread fertilizer evenly on the soil around plants but away from stems. Water plants immediately after application for best results.
Apply every 14 days.
| | |
| --- | --- |
| Small potted plants: | 1 level teaspoon per pot |
| young plants: | 2 to 3 tablespoon per pot |
| Young trees: | 200 to 400gm per plant |
| Older trees: | 400 to 800gm |
STORAGE
Keep away from children and pets.
Store in cool and dry place away from direct sunlight.
DELIVER TO MALAYSIA & SINGAPORE ONLY
This item is not eligible for delivery to other countries.