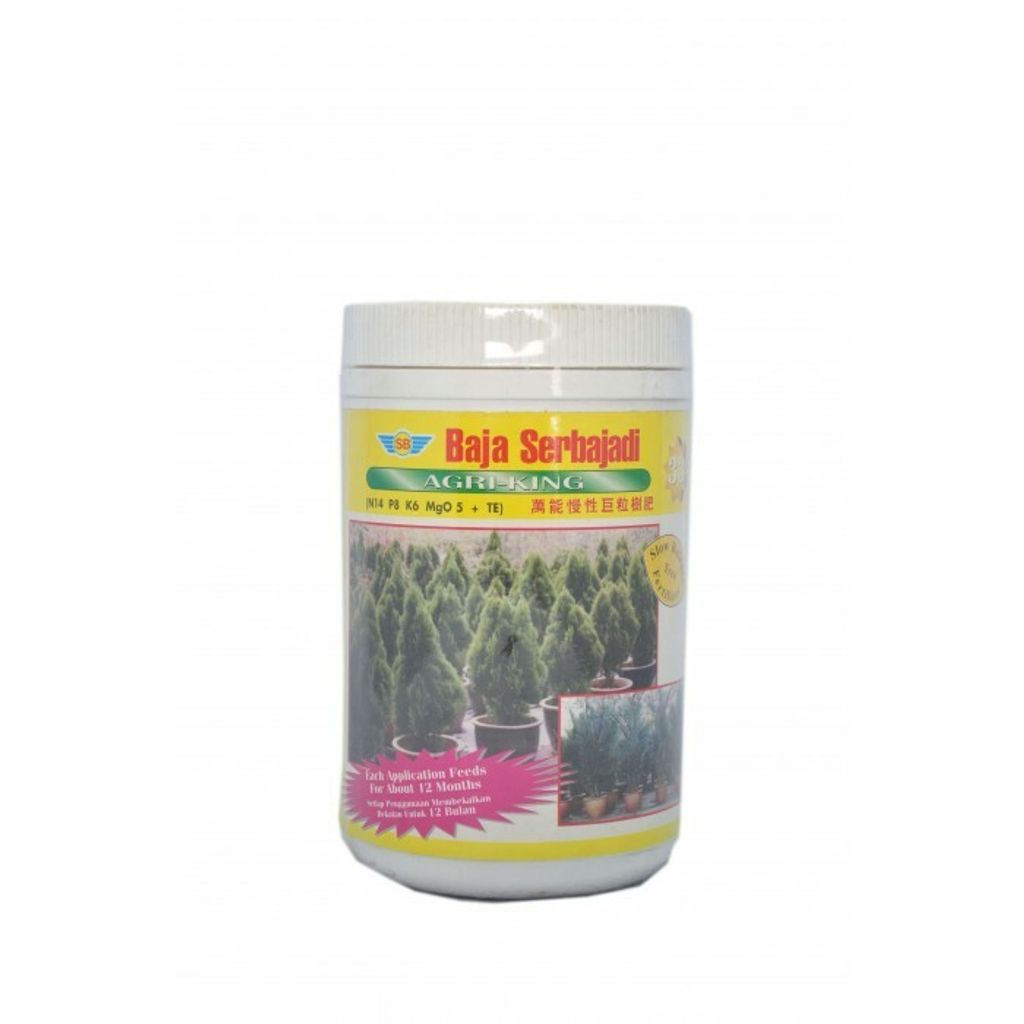 Serbajadi Plant Food Agri - King Nugget Fertiliser (400gm)
14N 8P 6K 5MgO TE
Baja Serbajadi Agri - King Nugget Fertiliser is a slow release nugget fertiliser for large and matured trees. The fertilizer is ideal for all species of palms, pines, evergreens, shade trees, orchard crops and for landscape and nursery work.
DIRECTION OF USE
Use the guideline below to determine the dosage of application.
Application Rates is depending on soil fertility.
Use one nugget for each 12.7mm (1/2 inch) of tree trunk diameter or each for 30.48cm (1 foot ) of young plant height or spread. Water down immediately after every application.
STORAGE
Keep away from children and pets.
Store in cool and dry place away from direct sunlight.
DELIVER TO MALAYSIA & SINGAPORE ONLY
This item is not eligible for delivery to other countries.