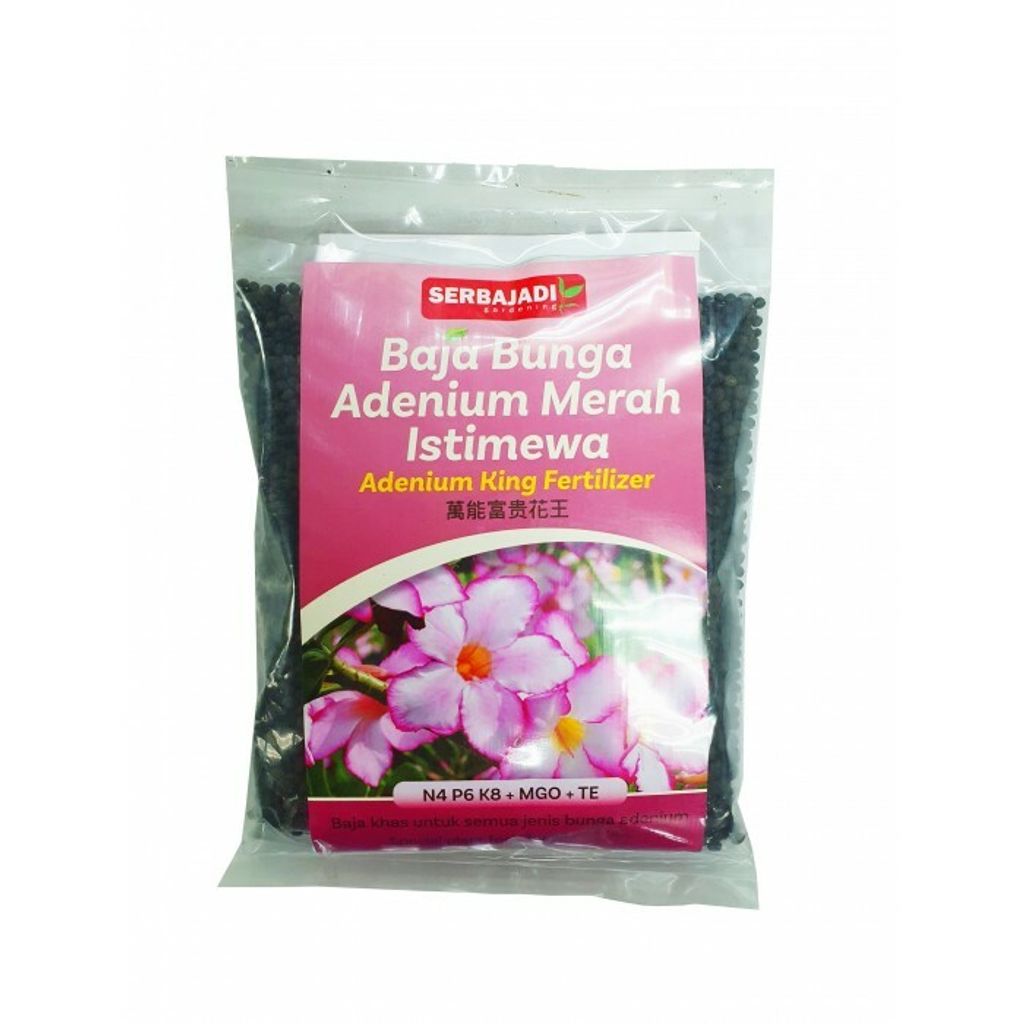 Serbajadi Plant Food Adenium King 19 (400gm)
4N 6P 8K MgOTE
Baja Serbajadi Adenium King 19 is has been specially studie and formulated to supply all the nourshing nutrinets to all varietes of Adenium plants. Regular usage of Adenium King together with Serbajadi Growth Master Instant Foliar Sprays favor rapid developement of the plant and stimulate intense blooming in particular with bigger and more flowers.
DIRECTION OF USE
Use the guideline below to determine the dosage of application.
Apply every 10 days or as required.
| | |
| --- | --- |
| Small potted plants: | 1 level teaspoon per pot |
| Big potted plants: | 1 level tablespoon per pot |
| Young trees: | 3 to 5 tablespoons per plant |
| Older trees: | 5 to 10 tablespoons per plant |
STORAGE
Keep away from children and pets.
Store in cool and dry place away from direct sunlight.
DELIVER TO MALAYSIA & SINGAPORE ONLY
This item is not eligible for delivery to other countries.