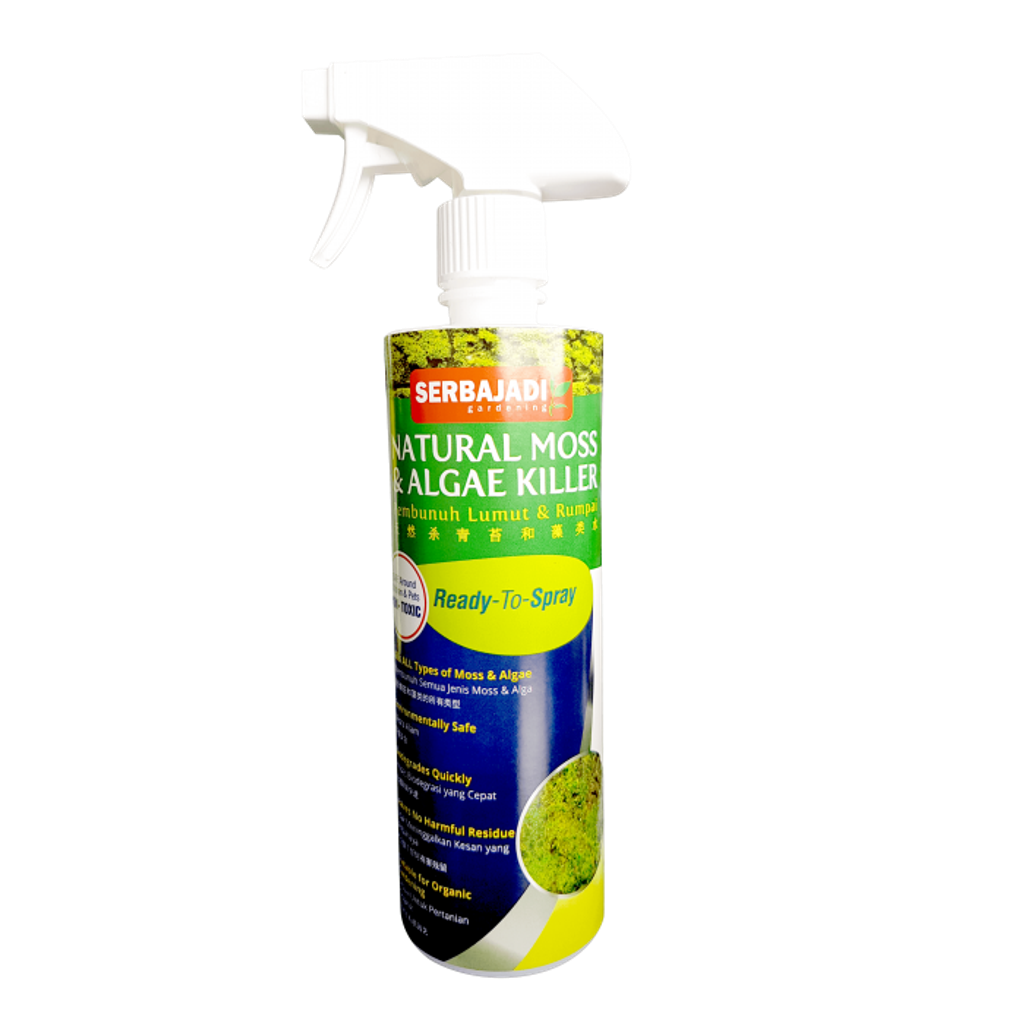 Serbajadi Natural Moss & Algae Killer (500ml)
Serbajadi Natural Weed & Grass Killer is an organic herbicide made from a blend of plant oils. Serbajadi Natural Weed & Grass Killer kills all types of weeds and grasses. For use on patios, walkways, driveways, around trees and shrubs, along fences and foundations and in other areas of your yard.
100% Natural
Ready-To-Spray
Kills ALL Types of Moss & Algae
Environmentally Safe
Biodegrades Quickly
Leaves No Harmful Residue
Suitable for Organic Gardening
DIRECTION OF USE
Shake well and spray directly onto the desired areas. Spray until thoroughly wet. When spot treating around desirable plants, shield plants from drift. If desirable plants are accidentally sprayed, rinse off with water immediately.
Wash hands thoroughly with soap and water after handling.
STORAGE
Keep away from children and pets.
Store in cool and dry place away from direct sunlight.
DELIVER TO MALAYSIA & SINGAPORE ONLY
This item is not eligible for delivery to other countries.