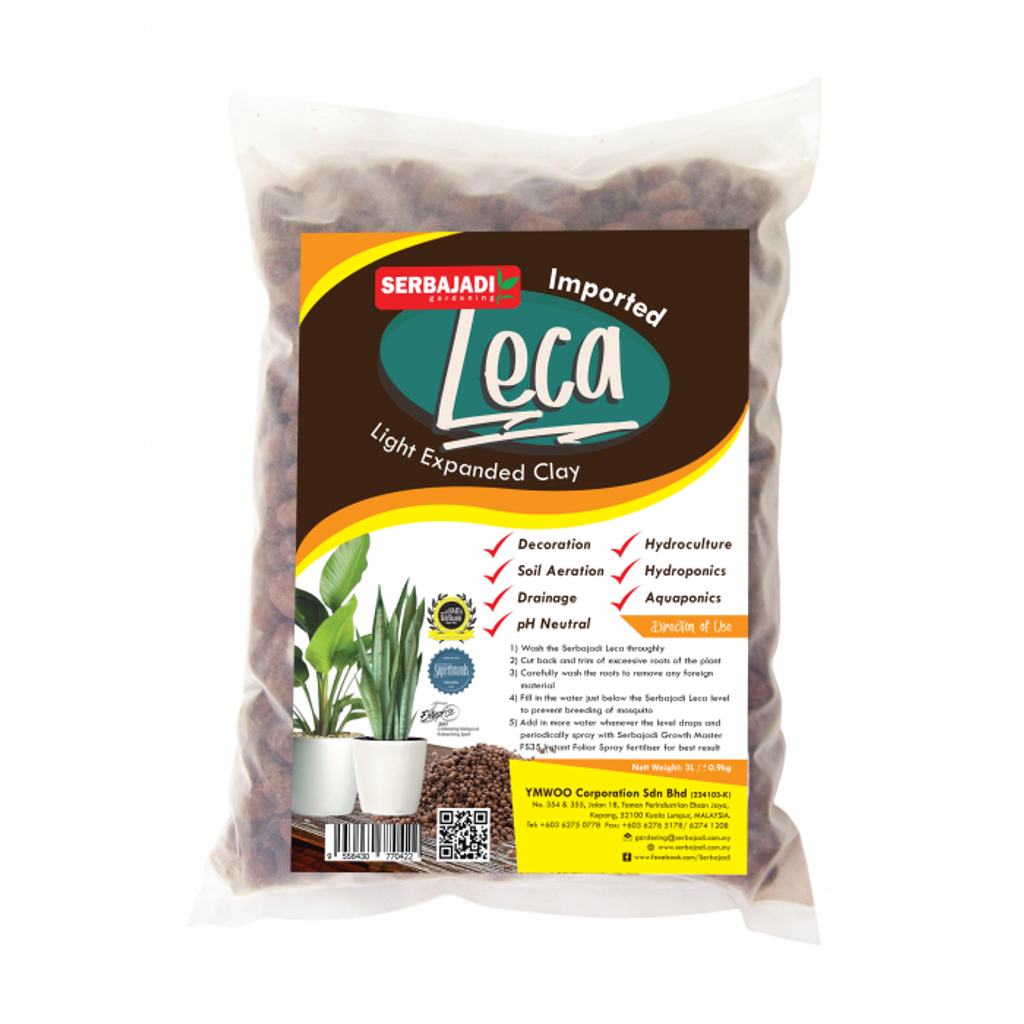 Serbajadi Leca Expanded Clay (3L)
Expanded Clay
Serbajadi Leca Expanded Clay is very suitable for indoor & outdoor plants.
DIRECTION OF USE
Wash the Serbajadi Leca throughly
Cut back and trim of excessive roots of the plant
Carefully wash the roots to remove any foreign materials
Fill 1/3 of the pot with Serbajadi Leca until compact
Fill in water just below the Serbajadi Leca level to prevent breeding of mosquito larva
Add in more water whenever the level dropps and periodically spray with Serbajadi Growthh Master FS35 Instant Foliar Spray fertiliser for best result
STORAGE
Keep away from children and pets.
Store in cool and dry place away from direct sunlight.
DELIVER TO MALAYSIA & SINGAPORE ONLY
This item is not eligible for delivery to other countries.