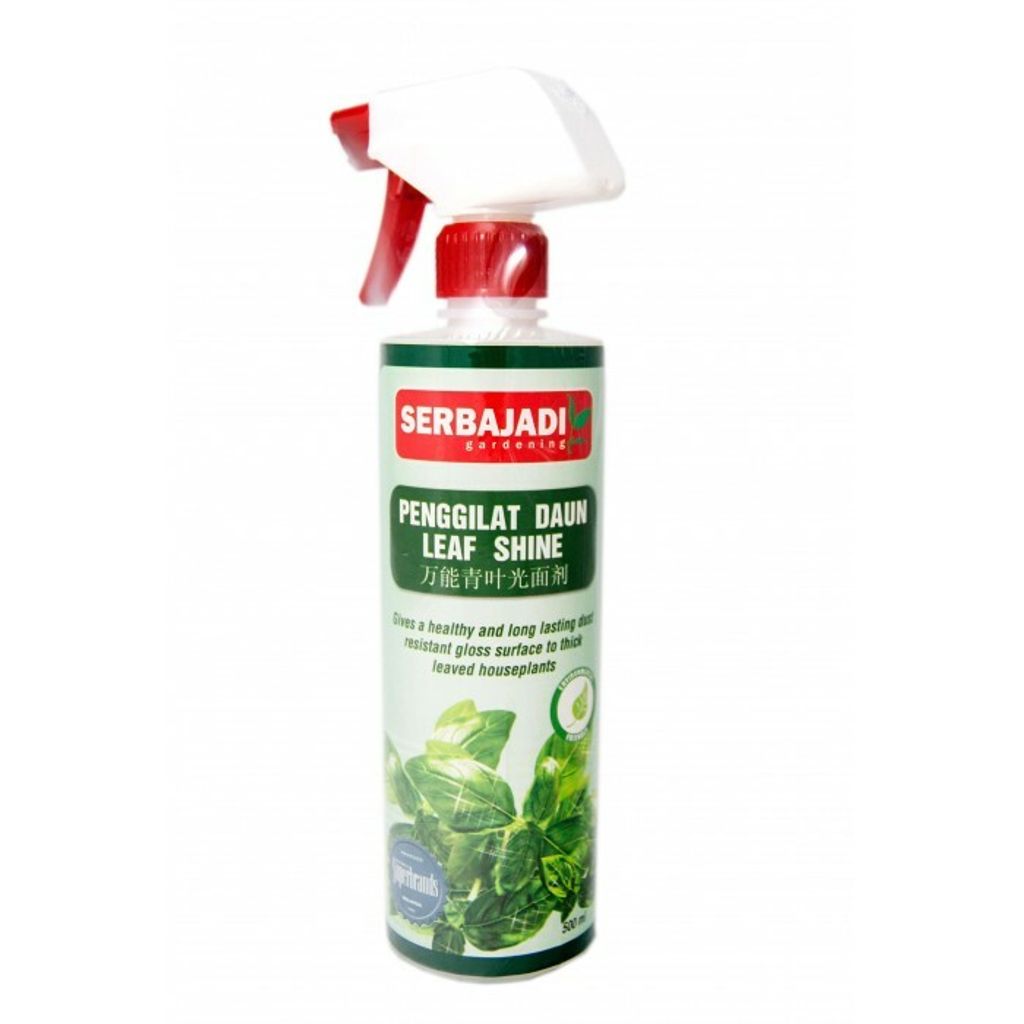 Serbajadi Leaf Shine (500ml)
Leaf Shine
Serbajadi Leaf Shine is a special formulation to keep indoor plants shiny and free from dust.
DIRECTION OF USE
Spray the top surface of the leaves at a distance of approx. 35cm(15") using a sweeping motion to apply a light, even film to get full foliage coverage. Repeat treatment once a month. Shake Well Before Use.
STORAGE
Keep away from children and pets.
Store in cool and dry place away from direct sunlight.
Orders are usually dispatched with tracking within 2 business days. Once shipped, delivery is expected within 3-5 business days.
DELIVER TO MALAYSIA & SINGAPORE ONLY
This item is not eligible for delivery to other countries.