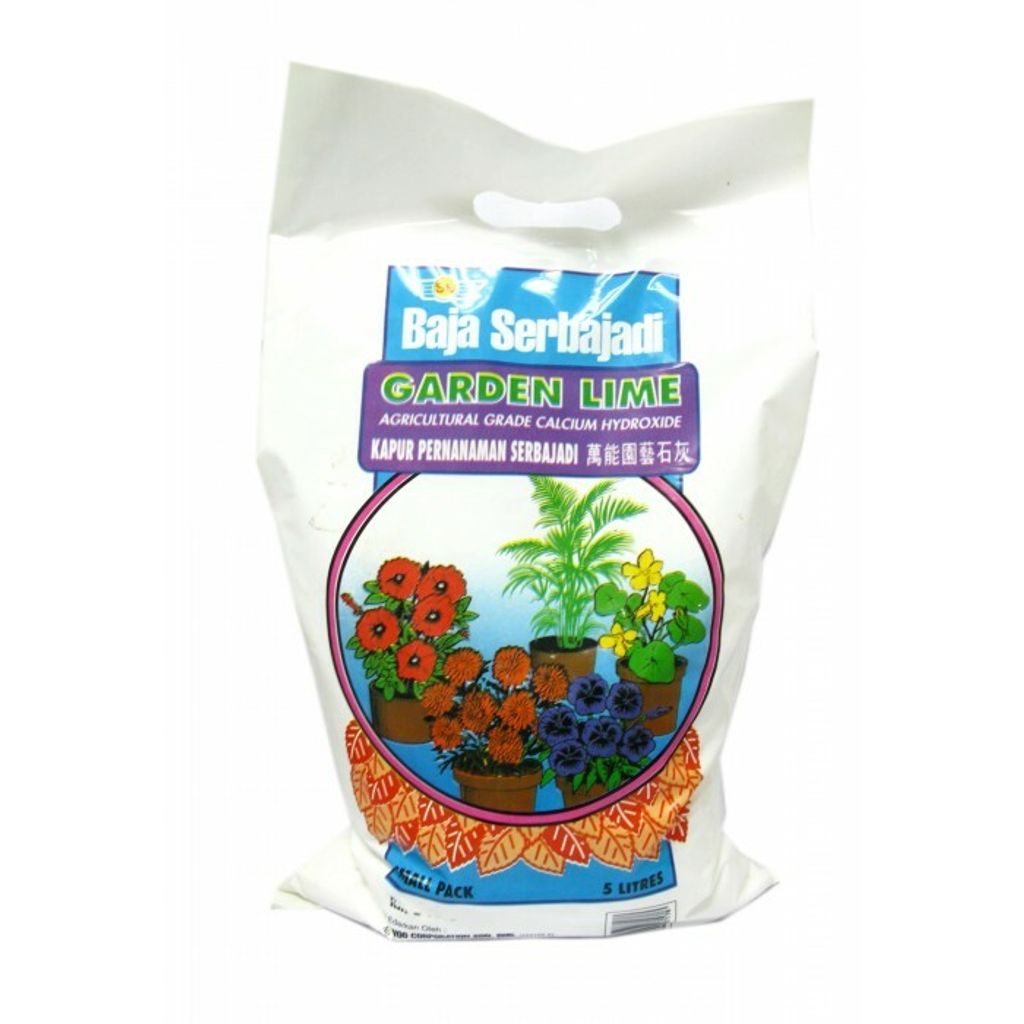 Serbajadi Garden Lime (5L)
Garden Lime
Serbajadi Garden Lime is use to correct soil acidity, especially in high rainfall areas, it contains calcium & magnesium which are important for plant growth.
DIRECTION OF USE
Once a year periodically whenever the soil pH falls below the disirable level.
100gm-400gm per sq.metre, depending on the existing pH
STORAGE
Keep away from children and pets.
Store in cool and dry place away from direct sunlight.
DELIVER TO MALAYSIA & SINGAPORE ONLY
This item is not eligible for delivery to other countries.