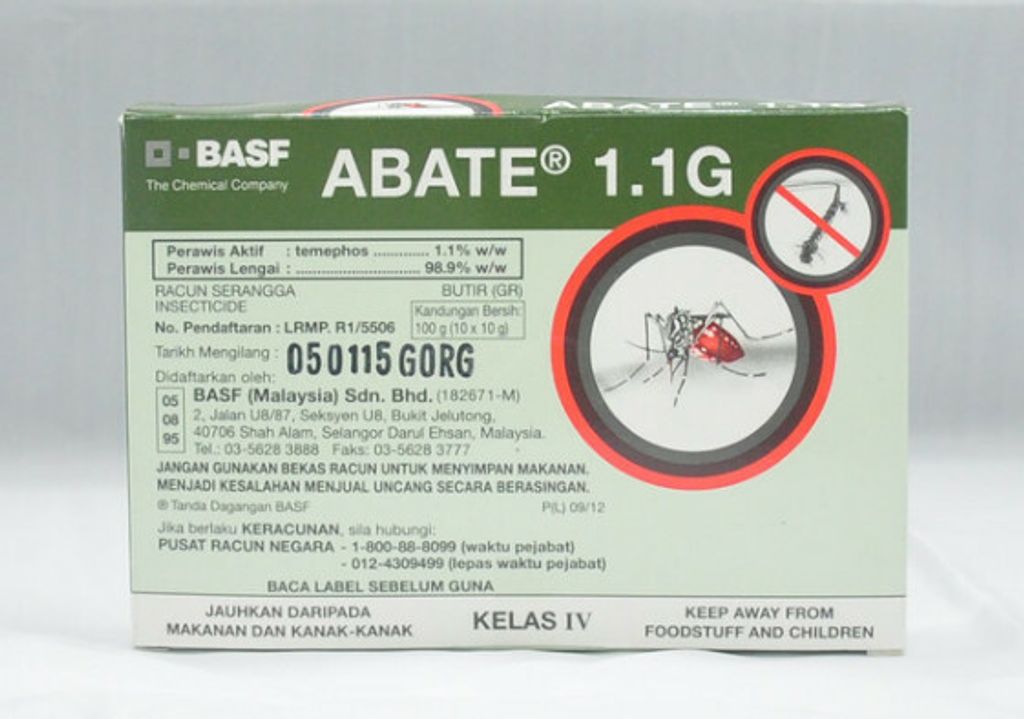 Abate 1.1G Mosquitoe Larvae Killer
Abate® 1. 1G is an effective way of controlling the spread of dengue fever. * KEEP AWAY FROM FOODSTUFF AND CHILDREN
Abate® 1. 1G in water retains its efficacy for at least 2 months if water is not replenished or replaced. It is an economical and efficient way to keep your environment Aedes-free.
DIRECTION OF USE
Keep away from children and pets.
Store in cool and dry place away from direct sunlight.
Orders are usually dispatched with tracking within 2 business days. Once shipped, delivery is expected within 3-5 business days.
DELIVER TO MALAYSIA ONLY
This item is not eligible for delivery to other countries.