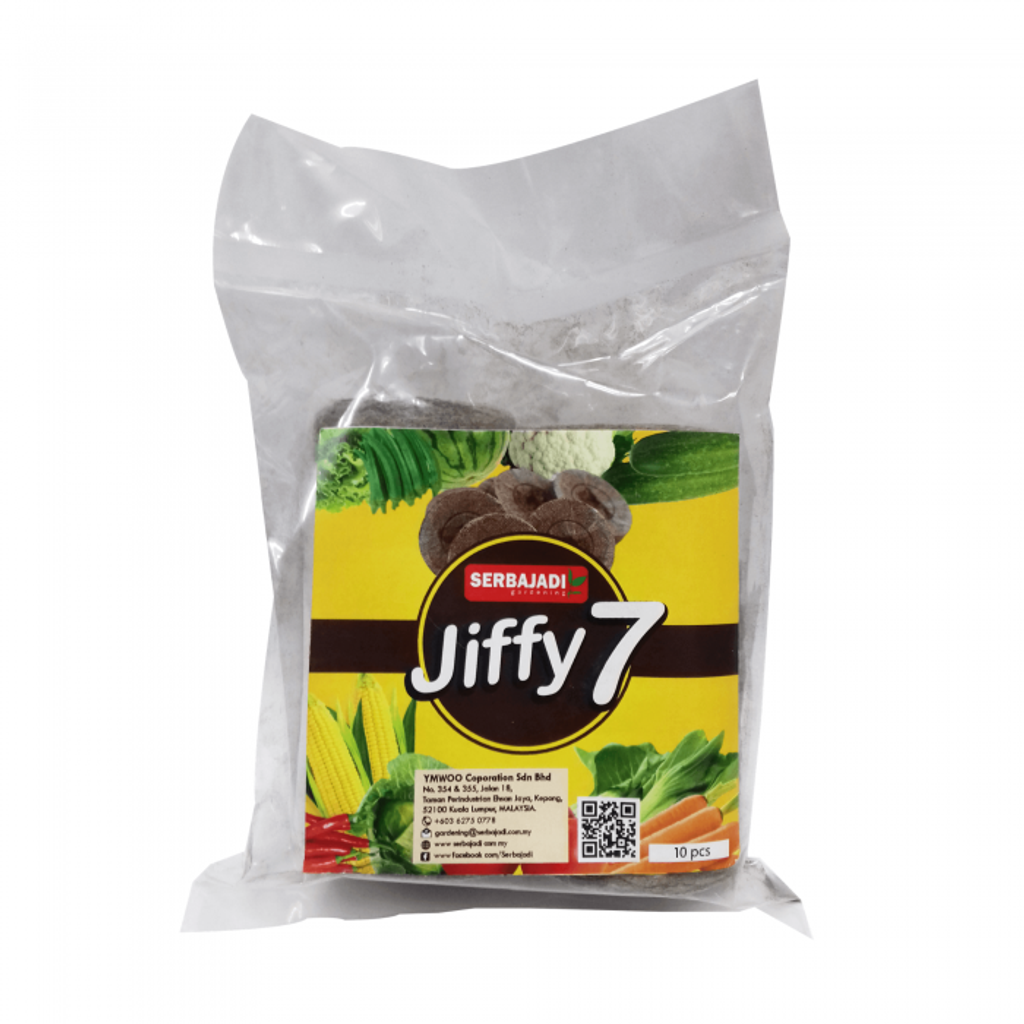 Serbajadi Jiffy 7 Peat Pallets - 41mm Germany (10 pcs)
Serbajadi Jiffy 7 Peat Pallets - 41mm Germany

Measure approximately 41mm in diameter and 8 mm thick before expansion Expands to approximately 1.75" in diameter x 1.75" high after soaking in warm water Pellet is made with peat moss, limestone and fertilizer and compressed Designed for single season use Manufactured in Canada by Jiffy Eligible for combined shipping The Jiffy-7 pellet is made from sphagnum peat from specially selected peat bogs. Lime and a special fertilizer with a low ammonium content are added to the peat in order to stimulate growth. The pellets have a pH of approximately 5.3 and are wrapped in a thin, degradable net. Ideal for starting your seeds indoors! Just put a few seeds in each pellet and add water. The peat pellets expand into a self contained soil container held together thin netting. Drop the netted container directly into the ground or planter pot. No mess, no fuss. When soaked in water, these Jiffy pellets expand to significantly to 1.75" dia x 1.75" tall when fully expanded, creating an all-in-one seed starting system. Jiffy pellets are the all natural approach to plant propagation. They come pre-formed and ready for planting, simply expand with water. Jiffy peat pellets are the ideal choice for indoors seed starting. The soft walled pellets allow plant roots to naturally air prune as they emerge through the pellet. Jiffy 7 peat pellets are a consistent seed starting medium that is optimized for propagation and root development.