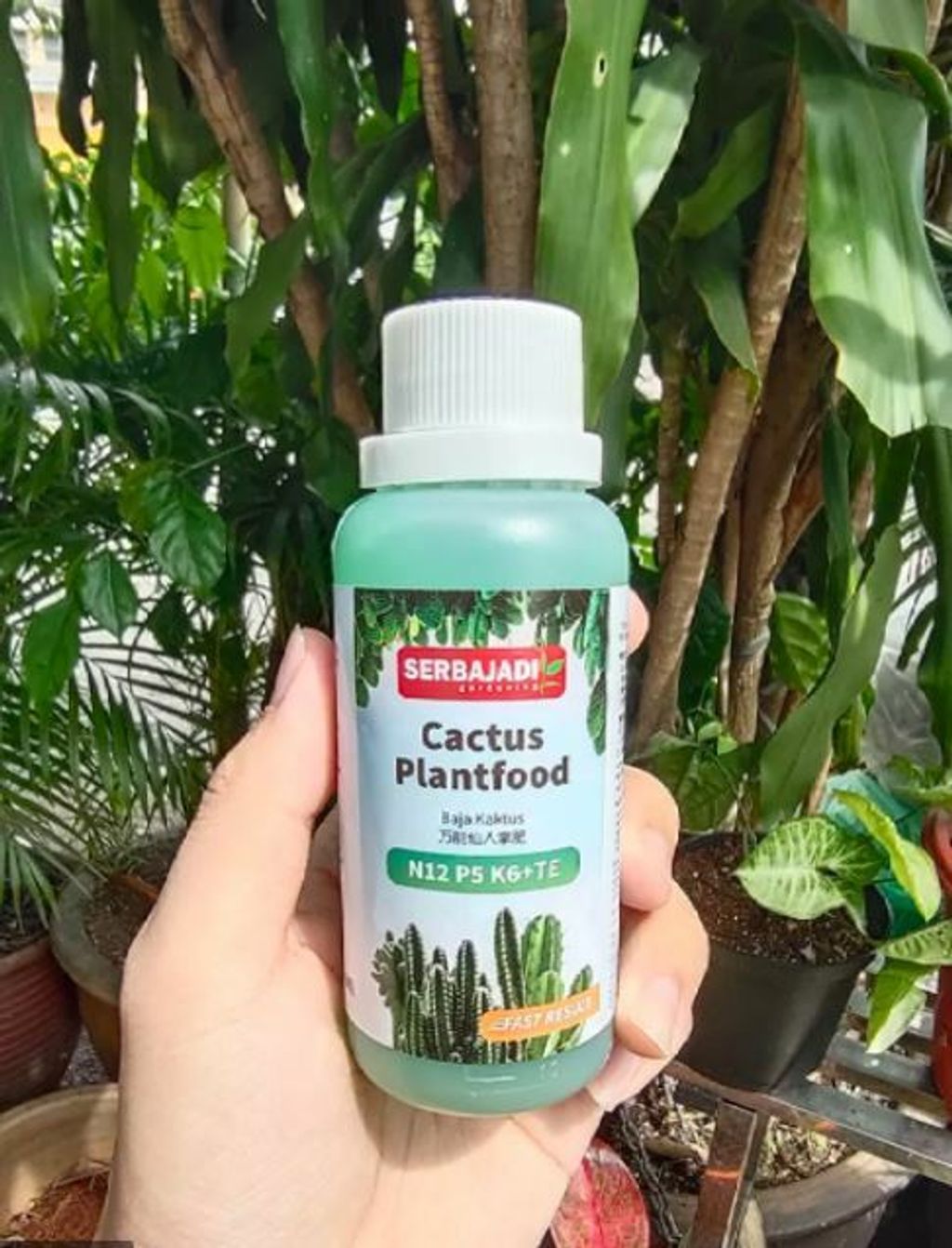 Serbajadi Cactus Plant Food (Growth)
12N 5P 6K TE
Baja Serbajadi Cactus Plantfood (Growth) is concentrated liquid fertiliser for inducing growth in cactus plants. A specially formulated chelated blend of trace elements designed to promote healthy and rapid growth in all cactus.
DIRECTION OF USE
Use the guideline below to determine the dosage of application. Apply plantfood away from the stem and water immediately.
1 capful Cactus Plantfood TE should be mixed with 1 litre of water. Apply every or as required through warering can, sprayers or sprinkler systems
STORAGE
Keep away from children and pets.
Store in cool and dry place away from direct sunlight.
DELIVER TO MALAYSIA & SINGAPORE ONLY
This item is not eligible for delivery to other countries.