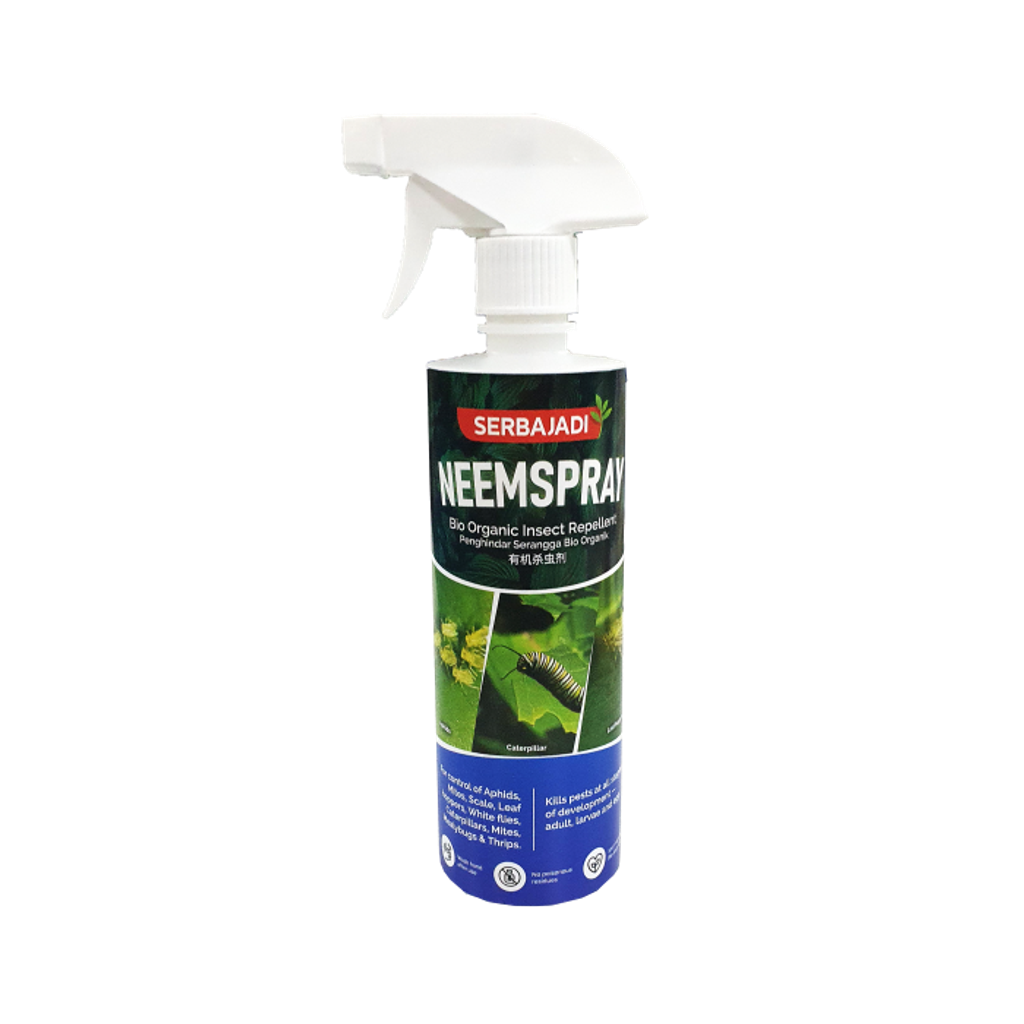 Serbajadi Neem Spray (500ml)
Serbajadi Neem Spray contains Neem oil which has natural insecticidal properties. It kills insect on contact and repels insects from future infestation. Target pest must be in direct contact with the mist.
DIRECTION OF USE
Use the guideline below to determine the dosage of application. Spray when pests are evident. Repeat next day if pest numbers have not greatly reduced or when pests re-emerge. Spray in cool weather, early morning or preferably late evening.
STORAGE
Keep away from children and pets.
Store in cool and dry place away from direct sunlight.
DELIVER TO MALAYSIA & SINGAPORE ONLY
This item is not eligible for delivery to other countries.