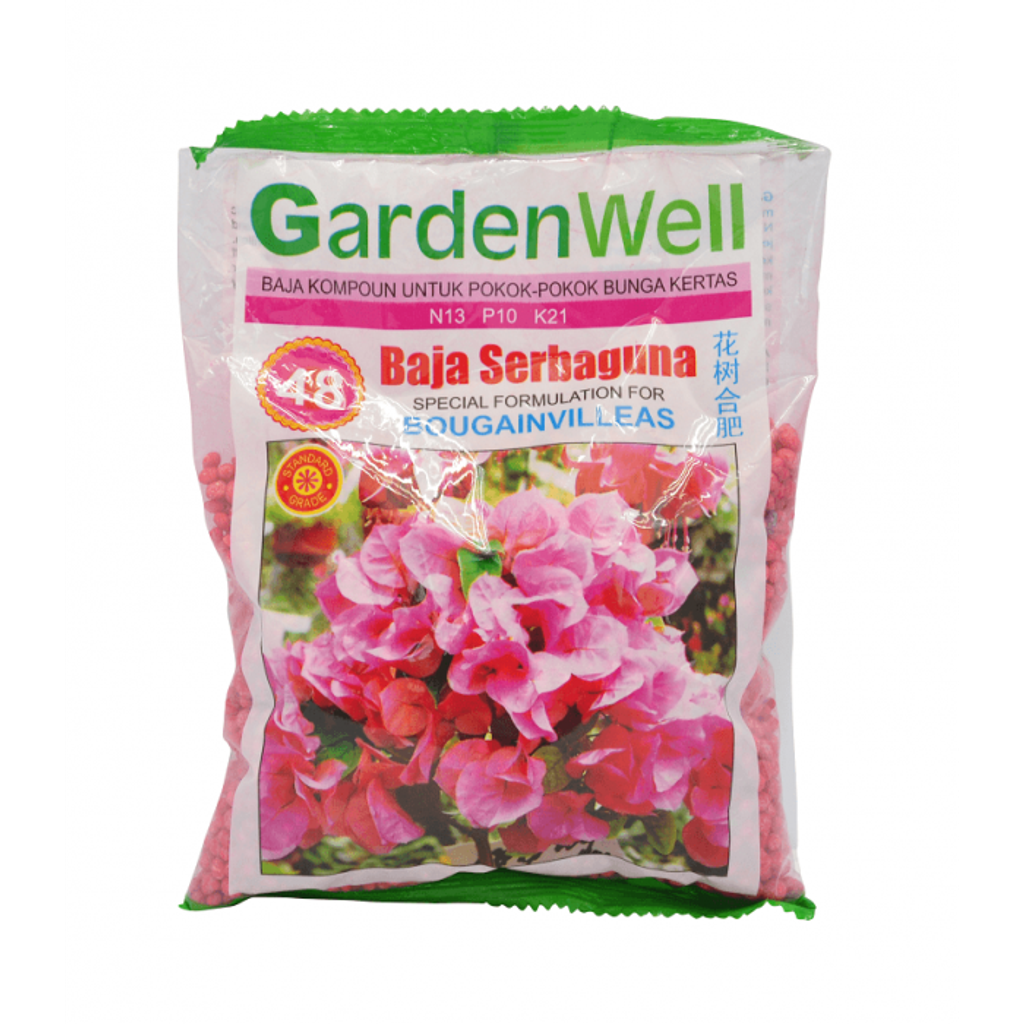 GardenWell Fertilisers Special Formulation For Bougainvilleas (400gm)
13N 10P 21K 2MgO TE
GardenWell Special Formulation For Bougainvilleas is a complete inorganic compound fertiliser containing major and minor nutrient ideal for all Bougainvilleas. Regular usage of this fantastic fertiliser will induce the Boungainvillea to flower vigorously and with greater intensity throughout the years.
DIRECTION OF USE
Use the guideline below to determine the dosage of application. Apply plantfood away from the stem and water immediately.
Apply every 10 days.
| | |
| --- | --- |
| Small potted plants: | 1 level teaspoon per pot |
| Big potted plants: | 1 level tablespoon per pot |
| Young trees: | 3 to 5 tablespoons per plant |
| Older trees: | 5 to 10 tablespoons per plant |
STORAGE
Keep away from children and pets.
Store in cool and dry place away from direct sunlight.
DELIVER TO MALAYSIA & SINGAPORE ONLY
This item is not eligible for delivery to other countries.